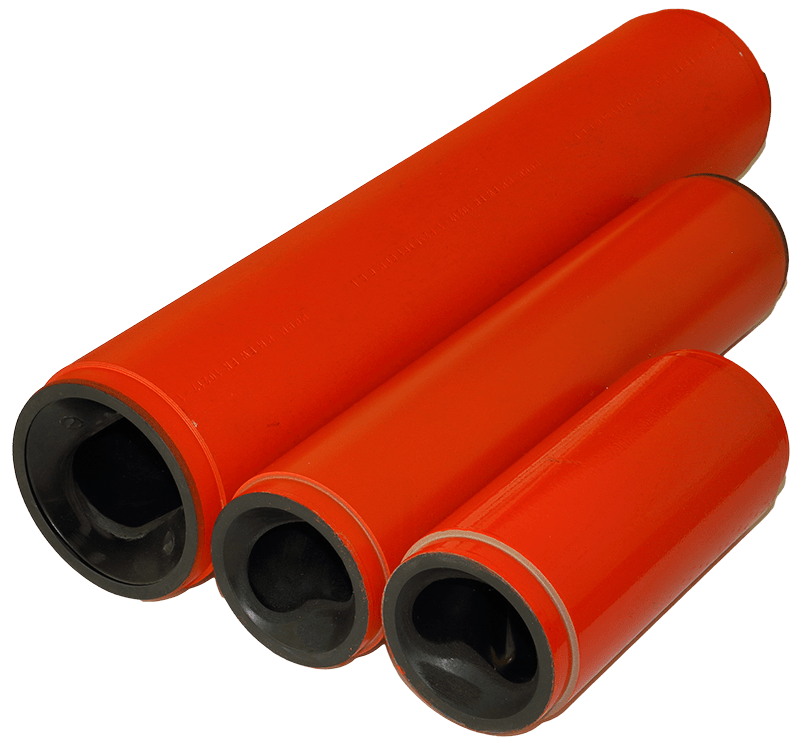 BR/NR (butadiene rubber/natural rubber). Excellent abrasion resistance and resistance to low operating temperatures down to - 350C. The maximum nominal temperature of the pumped media is +900C. Ability to pump media containing a large number of mechanical inclusions.
NBR (butadiene-nitrile rubber/nitrile). Oil-resistant elastomer. The material poorly tolerate abrasive particles in the liquid. Operating temperature 20...+1000C.
EPDM (ethylene propylene-diene rubber). Chemically resistant elastomer. It is resistant to solutions with acid or alkali concentration up to 10%, as well as to the presence of abrasive particles in the pumped liquid. Operating temperature -40...+1500C.
FKM (Viton) (fluorinated rubber). It is used in pumps for oil production, for pumping of petroleum products, aggressive chemical liquids and salt solutions. Wide operating temperature range -15...+2000С. Resistance to abrasive particles is moderate.
HNBR (acrylonitrile hydrogenated rubber). It is used in those areas that also require good elasticity at high temperature of oil with a high percentage of additives along with high resistance to mineral oils. Possesses the better mechanical properties in comparison with NBR. Operating temperature -30...+1500C.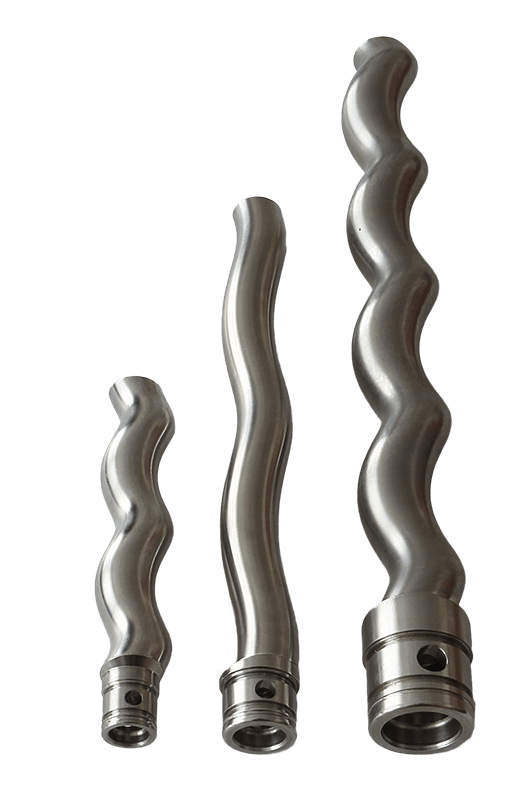 The rotors of the Belgorod hydromechanical plant can be made of the following types of steel:
1.2436 – heat-treated, analogue of 40X
1.4571 – corrosion resistant, analogue of 10X17H13M2T
1.4571HV – corrosion resistant chrome steel
1.4571HV(250µmHVC) – wear and corrosion resistant chrome steel